Unforgettable getaways! Sportive-, challenging- , entertainment and teambuilding activities, festive parties, Meeting & events  and training camps on a unique location!
Passion
The drive of our team is to enjoy our guests with a special experience and discover something about themselves. 
'Log cabin' for 350 guests
The Wilgenweard in Nijverdal (The Netherlands) is build bar for bar on top of each other like a block package. The result is a large accommodation, almost entirely of Finnish softwood. The Wilgenweard has a capacity of 350 guests.
Our accommodation has 3 unique rooms with a various of possibilities for leisure and business, a grand café, 3 different terraces with beautiful views on the activity area and the river.
Our Sports  Inn/ Hostel in Nijverdal has 12 double rooms. Each room has 2 single beds, a wardrobe , a sink and there is a shower and a toilet for every 2 rooms. The rooms are comfortable and you will get your well deserved rest.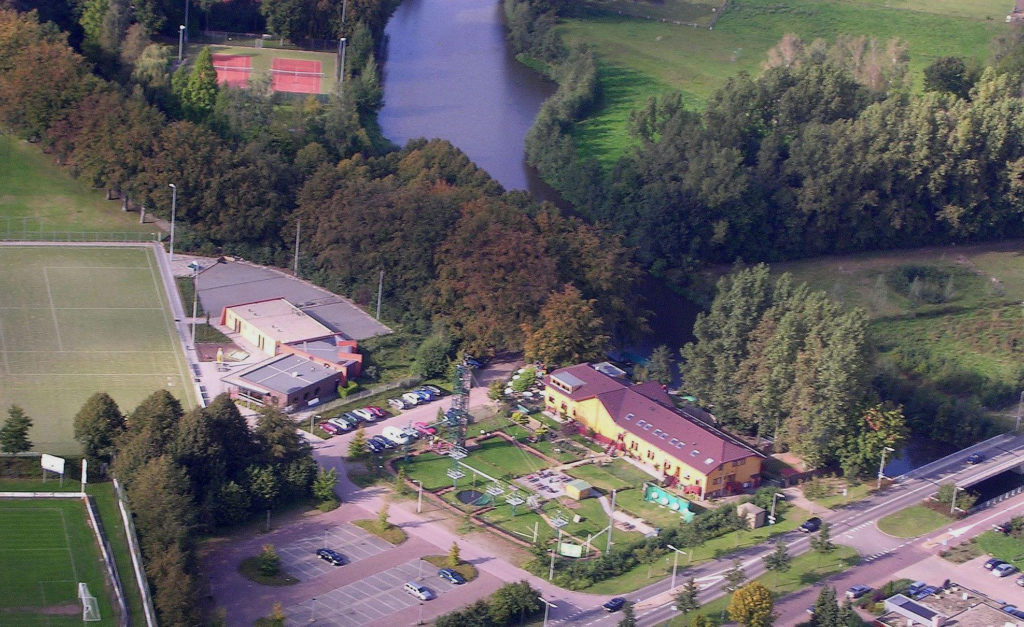 Surrounding
The Wilgenweard  is located on the edge of the forest and hills of the Sallandse Heuvelrug (National park located in the east part of The Netherlands). The Sallandse Heuvelrug is a beautiful forest area. Part of it is declared a National Park.
Directly behind our building you'll find the smallest river in The Netherlands "De Regge".
We use this beautiful surrounding for most of our activities.
You'll find a various of sports facilities next door  which offers plenty of opportunities for athletes and larger events. 
Are you looking for:
a unique and easily accessible location in the green heart of Overijssel (East part of The Netherlands)
a place where you can combine all kinds of activities with food and drinks
a location with various  of meeting rooms and a special (sport) experience
a party venue where your friends, family and colleagues can stay the night
a Sports Inn/ Hostel with all the facilities for a (sport)training camp within walking distance.
We offer everything under one roof. Challenging activities, parties, business arrangements and training camps. And all that in a unique location next to the forest and water!
Activities
Perhaps you are celebrating your holiday in an appartment, hotel or on the campside nearby? Join us for a couple of hours for some sportive activities like suppen, riding the mountainbike or to canoe. And we have two exciting escape rooms available! Go in with some family or friends and try to escape in less than an hour!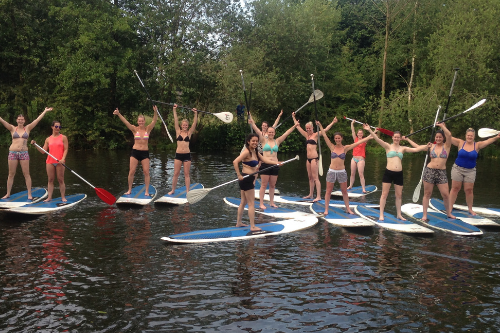 Read more about:
Contact
Do you have something to organise or celebrate? We will help to organise the perfect getaway. Everything is possible at The Wilgenweard.  You may have a suitable own location, which can also be arranged.
Contact one of our advisors at info@wilgenweard.nl / 0031548681338